Document Database Consulting
Managing document intensive cases is a specialty for Rosen LTC. By scanning all discovery documents with 100% accuracy, we save attorneys countless hours of manual document review. Rosen LTC will organize your documents into a searchable database to put the information you need at your fingertips. Such an application gives attorneys the power to easily access, print and distribute documents.
Our goal is to create an environment in which your staff can efficiently search and review all relevant documents and easily produce and present them at trial. Your discovery database can be integrated into a trial presentation system for split-second access to every document while at trial.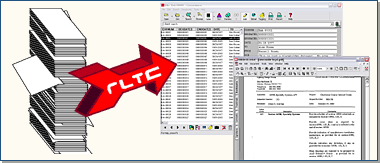 Document Services:


High Volume Scanning
Precision Proofing for 100% accuracy
Optical Character Recognition - transform paper documents to searchable digital documents




Digital Bates Stamping
Document Distribution
Trial Database Preparation
Trial Database Updates